Happy New Year to all of you, we wish you ambitious and successful international Projects for 2016 !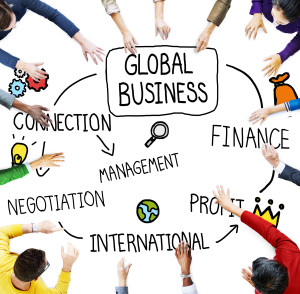 French market is significant but let's think about high potential territories such as China, Russia, Middle-East or the US as well as all other countries that allow growth to French SMEs.
Nevertheless the identification of an opportunity is not sufficient. You have to raise all the rights questions in order to avoid reefs :
Product / Service
Should you customize your product or its packaging in order to meet markets' expectations while differentiating from competition and gaining market shares?
Which products from your whole range should you export ?
Should you get local certifications for your products ?
Should you include financing and/or services into your "Product" ?
How do you deal with After-Sales Service overseas ?
Price
Should you increase your price in order to be perceived as a luxury product by the targeted customers ?
Have you taken into account all logistics and customs clearance costs as well as the transfer pricing issue? Have you considered all tax aspects ?
Place
What's the best distribution channel in each market ?
What's the best legal framework to maximize your competitiveness ?
Could we use the powerful social networks and develop e-commerce ?
Promotion
Will your story-telling be efficient for all targeted markets?
Last but not least, how could you ensure you benefit from the best tools and supports?
Here are some of the questions the SME Manager has to deal with before exporting.
For this conférence, we have invited export experts dedicated to French SMEs that will come and testify their success stories in various markets.
Please come and join us, share our enthusiasm and discuss key success factors for SMEs, thanks to Marketing.
Witnesses of the day will be :
Cécile DELETTRÉ, International Sales & Marketing Manager, specialized in international marketing, high value added events for Adetem, among others.
Matthieu ROUSSEL  & Ugo RAILOT, Partners at MEET YOUR MARKET
A new marketing firm specialized in Russian and Chinese markets for SMEs with incredible local influencers networks.
Guillaume PORTIER, Marketing Director for
Store Electronic Systems (SES)
French Medium-sized company that has become a Worldwide leading company in the electronic display within supermarkets.
Sébastien Le COZ, CEO, AVETA GLOBAL that coaches French SMEs in their international development projects:
From first consideration right through to operational implementation, Business Plan building and funds raising
This conference will be conducted by three SME Marketing Club team members :
Valérie ALASLUQUETAS, Founder of Ginger, Marketing Survey Institute
Marie LACOSTE, Marketing Advisor et Founder of COM.l
Elie LIBERMAN, Founder of marketingcoach

REGISTRATION FOR THIS COMING ADETEM EVENT
http://www.adetem.org/xwiki/bin/view/NBAdetem/Evenement?manif=NBAdetemEvenementClassData.xtleLqycFBVsRIzm